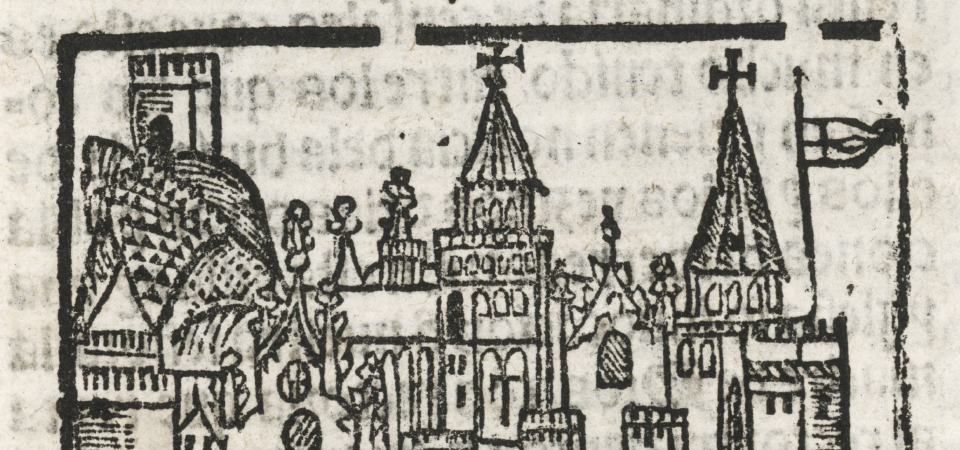 Sant Mateu during the dominion of the Masters of Montesa: Crisis and decline (1430 – 1587)
During the second half of the 15th century, Sant Mateu was immersed in a deep economic and demographic crisis which came to a head when the town was defeated during the Germanies (a revolt by artisan guilds). Thus, if the town was composed of 743 dwellings in 1421, there were only 279 in 1510. Moreover, a dramatic cereal shortage obliged to confiscate all wheat and barley supplies due to a famine and depopulation threat.
This dreadful period left an indelible memory for the local history. We refer to the Gothic nave of the Archpriestal Church which, after a constructive process of approximately a hundred years, it remained unfinished. That is why the current church still preserves the first section and the Romanesque front door of the first church (13th century), one of the few preserved reconquest churches in the Valencia region.
Even so, Sant Mateu still preserved one of the biggest sheep and caprine livestock in the Valencia region, a total of 13,408 heads of livestock, although in the hands of a few.
At the beginning of 1520, the peraires (artisans who carded the wool) established a guild in order to protect its production. In the Valencian context, the Germanies broke out the same year, revolt in which the guilds played an important role. The population of Sant Mateu was mainly in favour of the Germanies which, led by Gabriel Mas, formed a group of 140 heads of household.
The position of the group in favour of the Germanies radicalized progressively and that culminated in the murder of Bernat Çaera, agent who administrated the Master's incomes, on 16th June 1521. In reprisal for this crime and after the town fell into the hands of the bailiff of Morella and the knight commander of Montesa on 23th June, the main heads were executed: the leader was quartered in front of Çaera's house and the others in the garrotte. After four years of reprisals, the result for the town was: paying 15,000 salaries to obtain the king's pardon, paying 54,016 salaries between confiscations and fines to the Master of Montesa, 28 death sentences (8 executed) and 90 imprisonments.
This century ended with the assumption of the state of Master by Felipe II. As regards the local context: Pere Dorpa carried out the altarpiece of the main chapel in the Archpriestal Church, lost in the Civil War; the Renaissance façade of the Marquis of Villores Palace was built up; the construction of the Our Lady of the Angels Sanctuary started after the discovery of its statue. The Humanism also flourished in the town by way of outstanding figures like Pere Jaume Esteve.