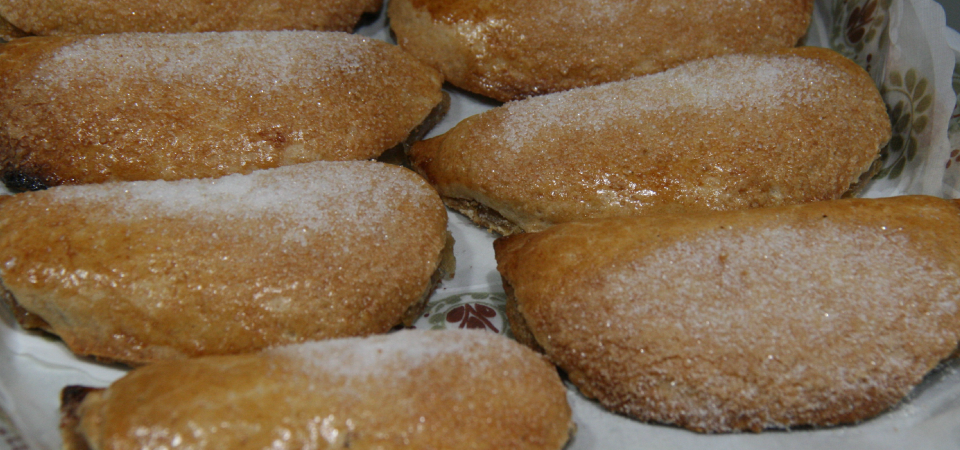 For the pastry:
1 cup of brandy
1 cup of sugar
2 cups of olive oil
700 g of flour approximately
Pumpkin jam or sweet potato
Mix the olive oil, brandy and sugar and meanwhile add the flour until the pastry doesn't stick to your fingers.
Take a bit of pastry/dough, make a small ball, spread it out like a circle, add the stuffing (pumpkin jam or sweet potato) and close it like a half-moon. Close the edges like a cord with your fingers.
Put sugar on a plate, slip on it a half of the pastisset and put them on a baking tray smeared with olive oil. Put them into the oven with the sugar part face up.
Source: La cuina de Sant Mateu. Maestrat, ahir, avui i sempre. Àngels Font i Bel