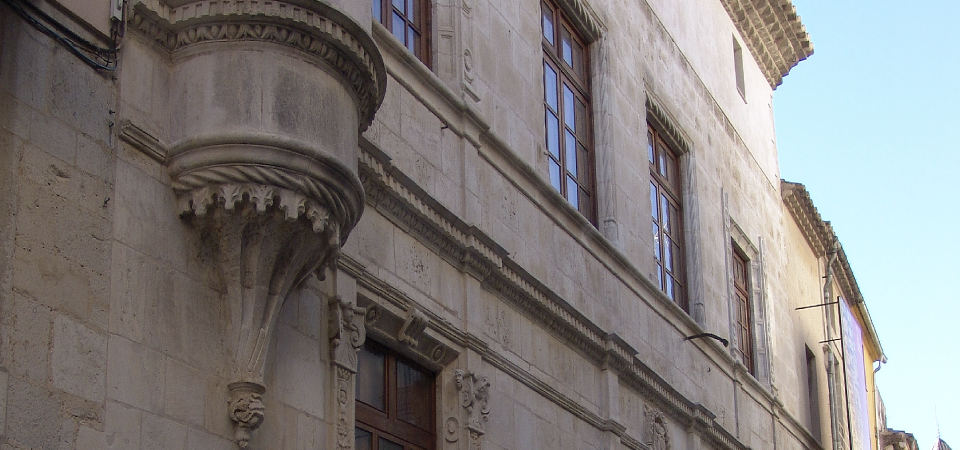 Marquis of Villores Palace (16

th

century)
Location:  Valencia Street, 17
It is a Middle Ages manor house, residence of the Comí family. In the 16th century, the façade and hallway were renovated according to Renaissance architectural postulates. In the 17th century, the palace came into the possession of the Marquis of Villores.
From its façade it is important to highlight its big front door where we can contemplate the coat of arms, doors and windows decorated with small spiral columns, plant and animal motifs and a watchtower, whose function was more decorative than defensive.
After its remodelling, the Comí manor house became the most important residence in Sant Mateu. In 1632, it accommodated important personalities such as the king Felipe iv, his brother (the Infante Don Fernando) and his son, Baltasar Carlos, and during the first Carlist War, in July 1837, the palace lodged the pretender to the throne Carlos María Isido de Borbón and the Carlist general Cabrera, Tiger of the Maestrazgo.