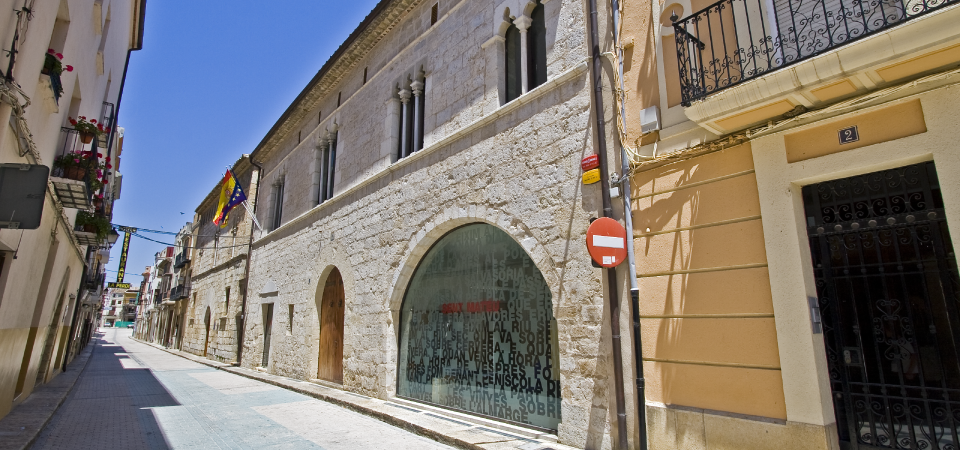 Cort Nova Palace (Town Hall)
Borrul Palace, together with the Town Hall, make up one of the most important wholes referring to Valencian civil Gothic. It has a wide ashlar façade with four trefoil windows divided by mullions which open wide light hollows in the function suite. A line of ashlars marks the windowsills and the voussoired front door is located in the centre of the building.
The Town Hall carries out the same function since the beginning of the 15th century. This building is also known as Cort Nova (New Court) because it replaced the first Town Hall from the 13th-14th century, known as Cort Vella (Old Court) and located in La Cort Stree.