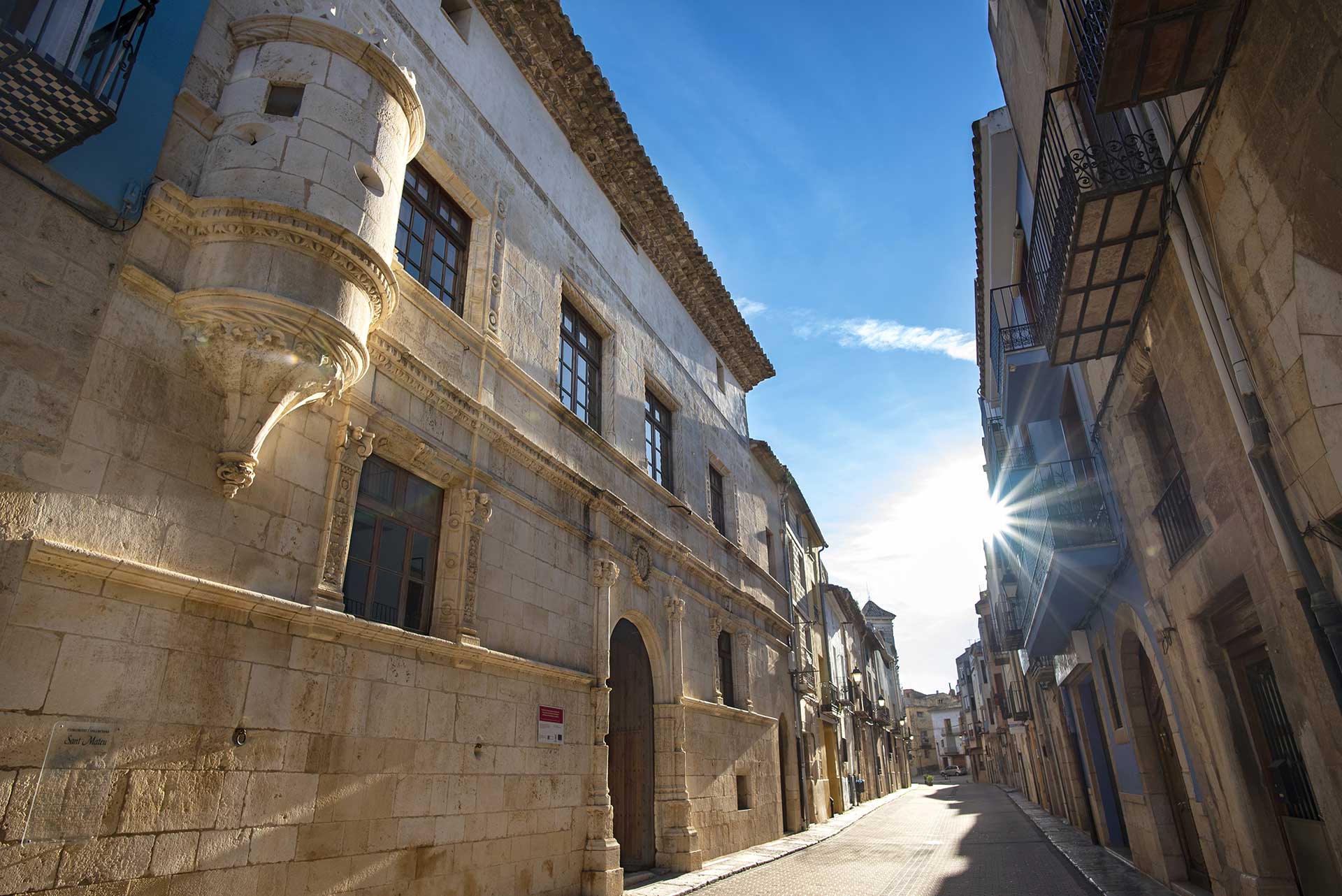 CENTRO RURAL DE CONGRESOS PALACIO DEL MARQUÉS DE VILLORES
The Palace of the Marquis of Villores is an ideal venue for all kinds of events thanks to the versatility of its spaces, which are adaptable according to needs. It offers a solution for each event. It is not only an emblematic architectural complex, but also it has an avant-garde equipment, clearly defined and designed to respond effectively to the organization of the most demanding events.
Besides the palace facilities, Sant Mateu has an auditorium with a capacity for 300 people that can be used for hosting great events and conferences.
The conference room and the main room, both located on the first floor of the building, are intended to host conferences, congresses, talks, presentations and meetings with similar characteristics. They have a capacity for 50 attendees and are fully-equipped with all the necessary audiovisual and computer devices.
On the second floor there are two meeting rooms. The first one has a capacity for 5 people and the second one for 8 people.
In addition, the centre has a multifunctional room located on the ground floor. This room is ideal for informal meetings, coffee breaks, receptions, presentations or exhibitions. It has a capacity for 50 attendees.