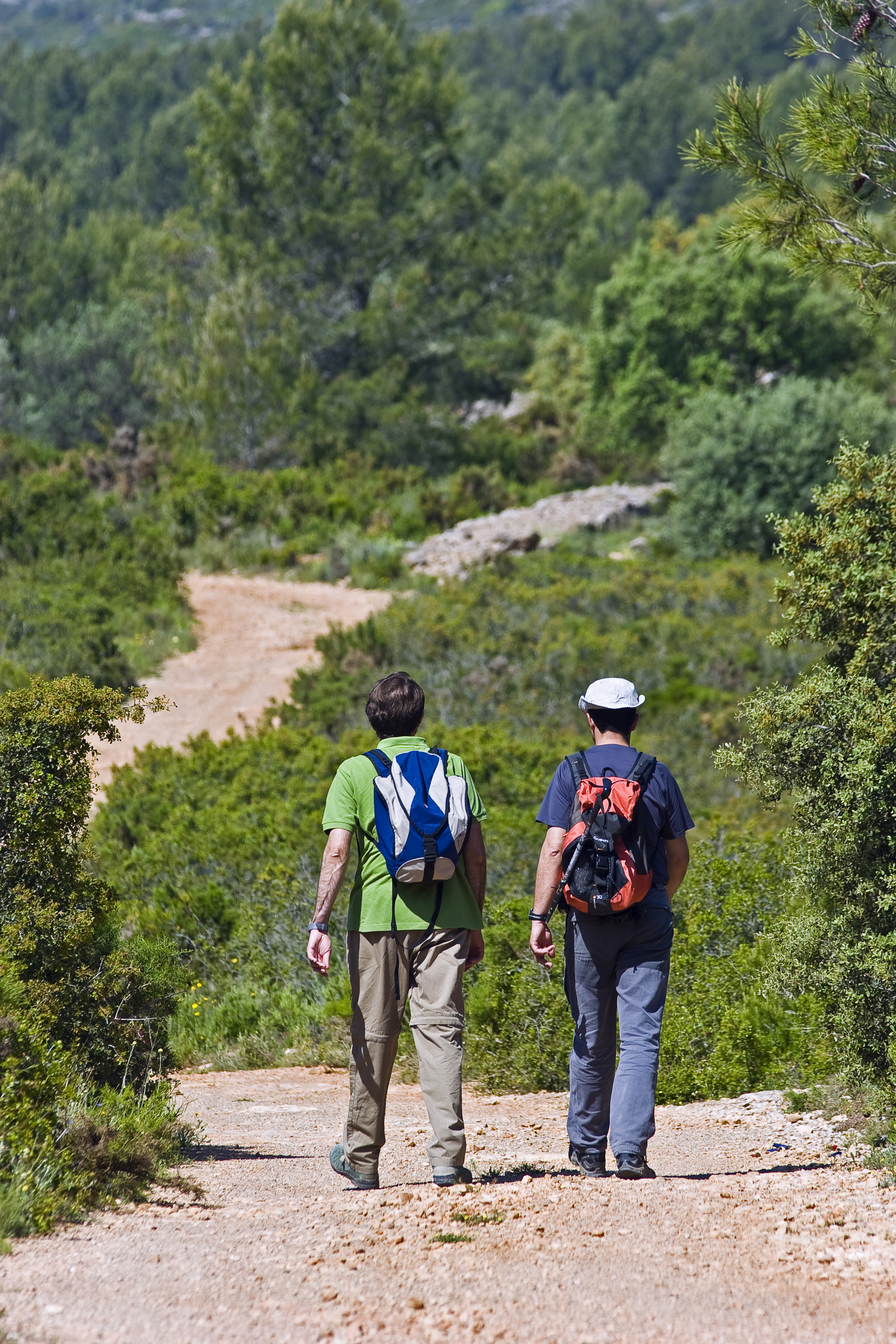 Three short signposted trails in the municipal area of Sant Mateu cover almost the whole town and pass along routes with an important historical tradition such as the Via Augusta and the assegadors.
Along these three trails we can observe examples of Mediterranean flora and wildlife as well as the mark made by the population in the form of spectacular olives groves (some of them millenary) and different types of dry stone constructions used from long time ago to take advantage of water, the containment of the soil and the peasants' protection.
In the same way, along these three trails we can enjoy examples of monumental architecture such as the Sanctuary of Our Lady of the Angels (16th century – 18th century), St. Christopher's Hermitage and the Old Mill (15th century), as well as natural places like the natural area of Raco del Frare.